ear coffee review
"Warm, golden sounds [...] profoundly autumnal music [...] like a quiet, reflective stroll through an auburn forest at dawn." - Ear Coffeee
Reviler words
"A warm, soft, and intimate sound, anchored by vocalist Nick Baker's smooth baritone." - Reviler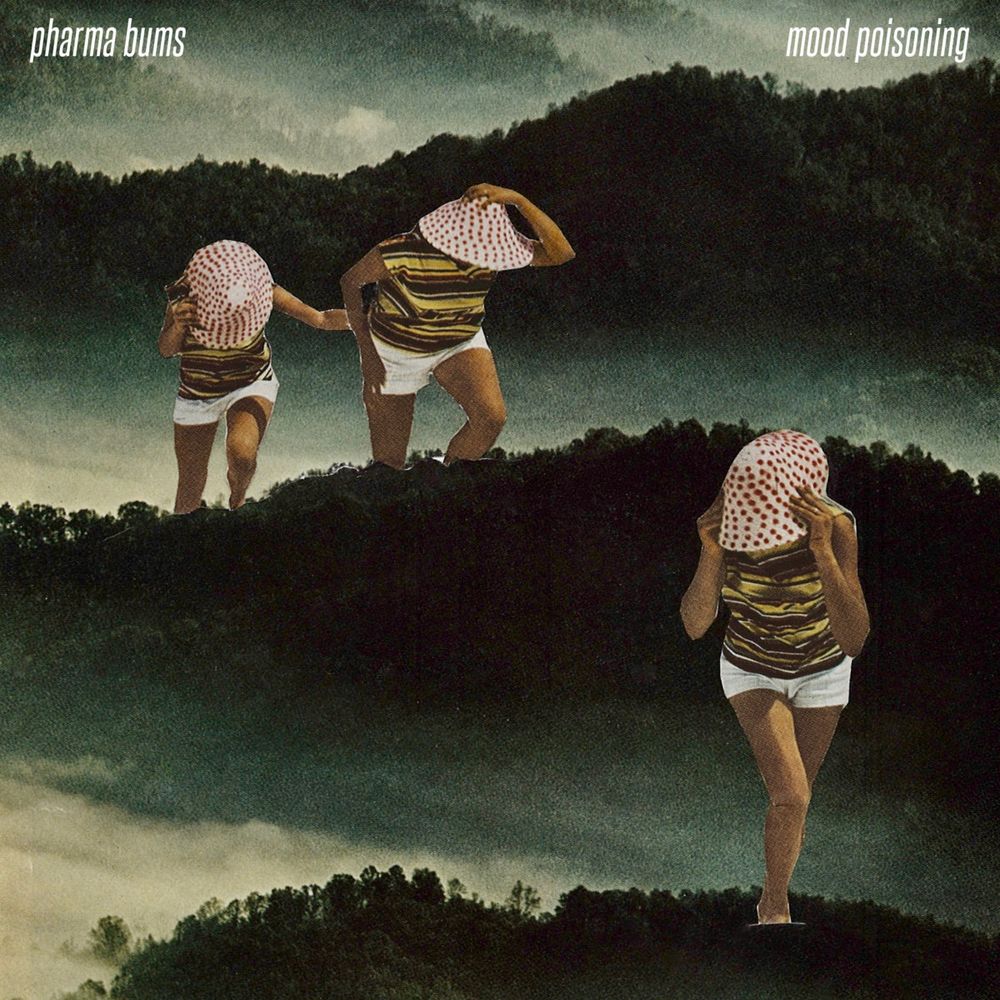 DEBUT ALBUM MOOD POISONING
available everywhere january 8, 2021
Bio
Pharma Bums is the songwriting project of Minneapolis-based artist Nick Baker (Maria & the Coins, Fragile Canyons, Yarp, Francis Emil Johnson). The band features bassist Karl Remus (Lucid VanGuard, 26 Bats!), keyboardist Zaq Baker (Zaq Baker, Maria & the Coins), and drummer/engineer Christian Wheeler (Jillian Rae, Christian Wheeler & His Band, Lucid VanGuard, 26 Bats!). 
Pharma Bums' songs follow a tradition of carefully sparse songwriters surrounded by thoughtful instrumental arrangements like Neil Young, Big Thief, Boygenius, and Andy Shauf. The energy is mellow and calming, but always resonating with quiet intensity. Band members' textured and groove-based arrangements demonstrate willingness to experiment with genre & style, providing a pleasing variety of foundations underneath the songs. The songs themselves are pared down to the most essential strands of melody, with lyrics that carry fragments of imagery & metaphor rather than directly telling stories. Lyrics are influenced as much by novels & poetry as they are by the medium of music. 
Pharma Bums regularly played clubs and DIY venues in the Twin Cities circuit until autumn 2018, self-producing their debut album Mood Poisoning in relaxed, caffeinated sessions on days between shows. Mood Poisoning was initially released on a limited number of physical copies. Pharma Bums finished a chapter by heading to a studio on a farm in Auburn, Iowa to record several unreleased tracks before an amicable disbanding due to band members' demands with various projects. As of the hiatus, Mood Poisoning and the untitled Auburn sessions remained largely unheard by the public. 
Two years later, the band decided to remix and remaster the original Mood Poisoning recordings & share them with the world. We hope you enjoy these songs.
Mood Poisoning artwork by Caroline Alkire.
New section
Inquiries (Booking, press, fans)